TOP 10 en innovaciones médicas para el 2018
Anna Abad - Torrent

Servicio de Anestesia y Reanimación Hospital Universitari Vall d'Hebron (Barcelona),Vicepresidenta del Grupo Nacional de Anestesia Total Intravenosa (GATIV)
Palabras clave:
GATIV, Innovaciones tecnológicas, innovaciones médicas, Innovative technologies, Medical Innovations
Resumen
The Cleveland Clinic propone 10 innovaciones médicas para 2018. Sus criterios de selección se basan a partir del conocimiento de más de 100 expertos. La innovación debe estar preparada, con sus ensayos clí­nicos finalizados y disponible en el mercado durante el año en curso.
ABSTRACT
The Cleveland Clinic suggests 10 medical innovations for 2018. Its selection criteria are based from knowledge of more than 100 experts. The innovation must be in or existing clinical trials and be available on the market sometime in the coming year.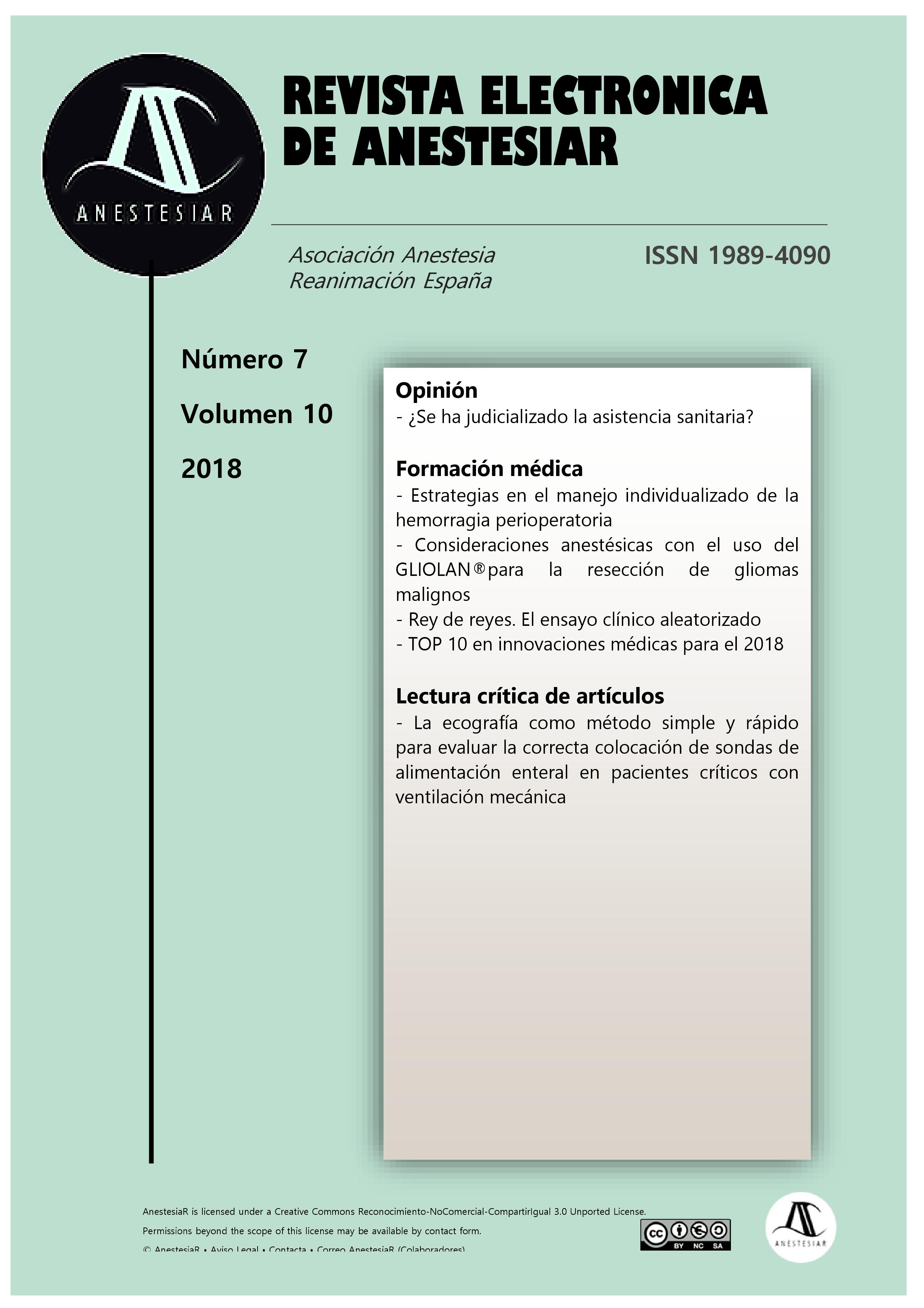 Cómo citar
Abad - Torrent, A. (2018). TOP 10 en innovaciones médicas para el 2018. Revista Electrónica AnestesiaR, 10(7), 5. https://doi.org/https://doi.org/10.30445/rear.v10i7.645
Esta obra está bajo licencia internacional
Creative Commons Reconocimiento-CompartirIgual 4.0
.